Traditional All-Natural Papmermaking Methods
The raw material for our paper such as kozo and tororo-aoi are grown carefully and sustainably by our own hands without the use of fertilizers. Our entire production process is consistently controlled at every stage from the quality raw material to the finished product.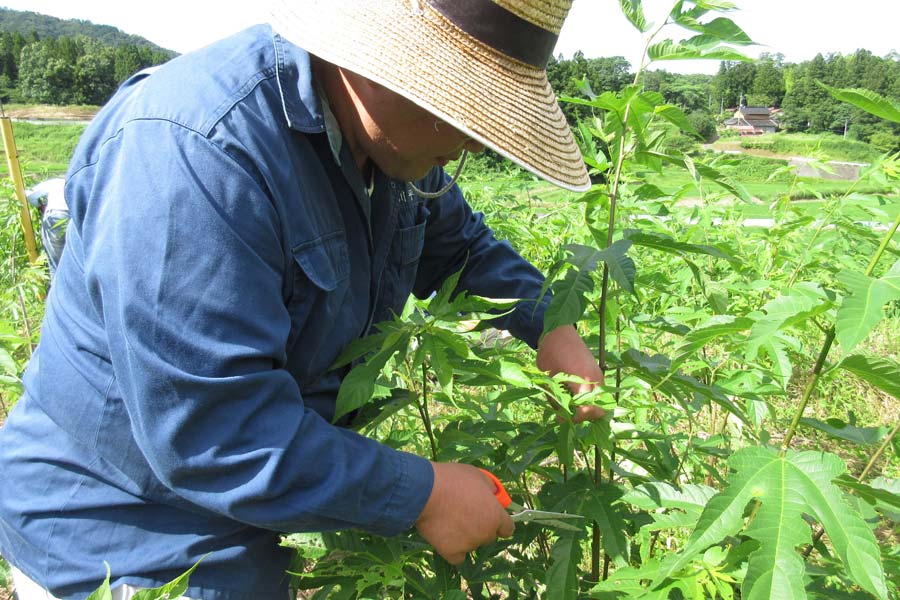 Masao Kawahira, the representative of Atelier Kawahira, was selected as Modern Master Craftsman for his endeavors to preserve and pass down the Sekishu Washi tradition for new generations, as well as for pursuing new innovations in papermaking. His work has attracted great attention for integrating traditional craftsmanship with contemporary skills.
We accommodate any needs with consistent production quality and exceptional expertise. Our skilled control over the whole production process allows us to provide quality paper for various uses such as fine art, craft, architecture, interior decor and restoration of historical objects, all according to your specific needs and preference.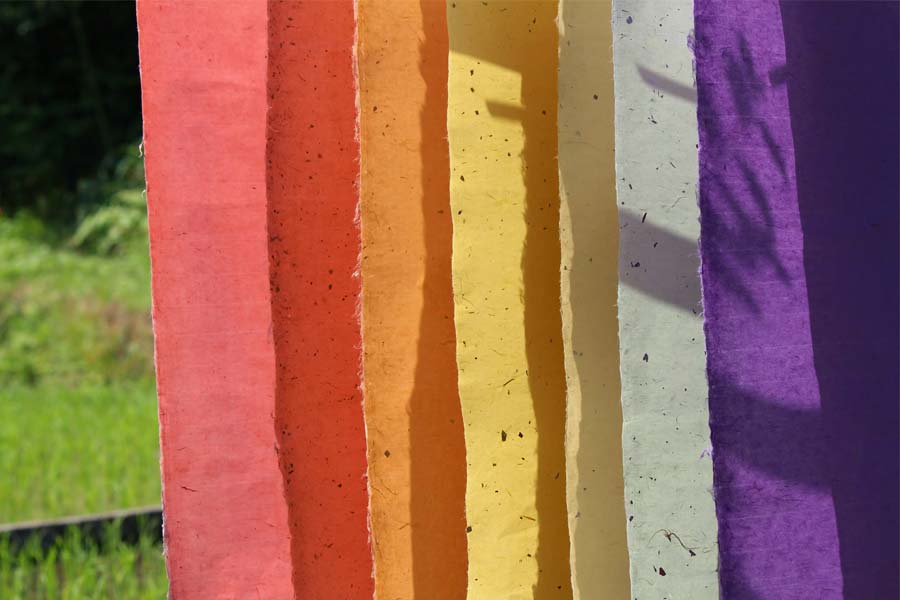 We can accommodate detailed requests that specify sizes, techniques, and processes. Should you have any questions, please feel free to contact us via email or contact form.
Standard Sizes(consult for custom sizes)
63×100cm
40x150cm
75x140cm
82x100cm
100x125cm
100x200cm
Shoji sliding door paper
Processes / Styles
Dosabiki (dosa sizing)
25×35cm deckle-edged writing paper
40×53cm deckle-edged thick paper