Sekishu-Banshi (Tsuru / Mare)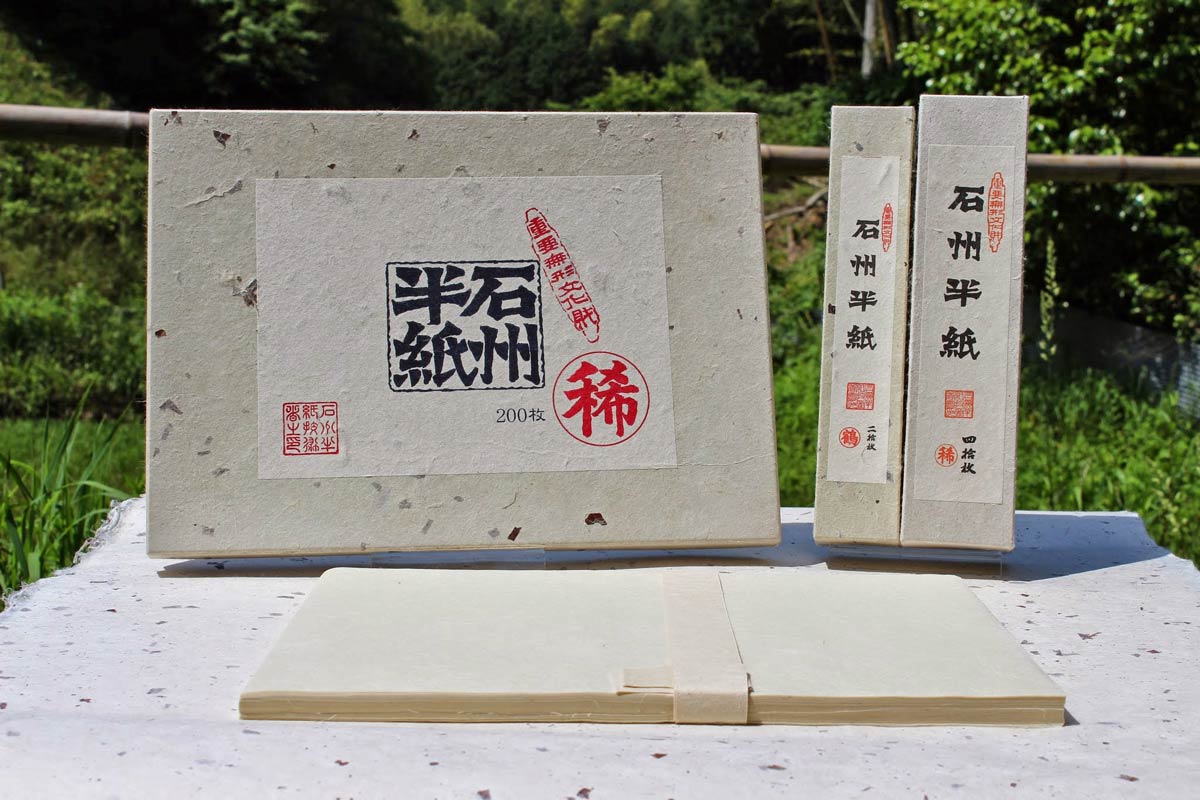 Sekishu-Banshi is the type of washi made only from 100% locally-grown kozo. It has a slightly yellow color tone, yet offers a strong resiliance with qualities like higher resistance to ink or pigment bleeding and durability against folding. With its natural gloss and resiliance, Sekishu-Banshi delivers the highest level of quality in Japanese traditional washi paper.
Various sizes (hankiri, zenshi, and makishi) are also available. Sold at partnered department stores and retailers. Also available via our order form.
We have two different grades of Sekishu-Banshi: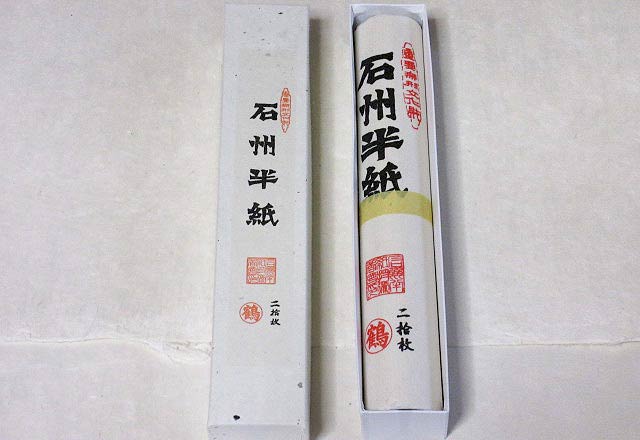 Sekishu-Banshi made according the Important Intangible Cultural Asset requirements.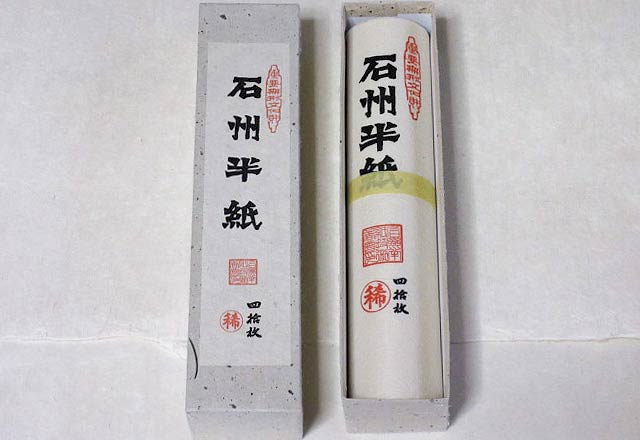 In addition to the Tsuru production requirements, the process for Mare grade includes 1) hand beating, and 2) sun drying on wooden boards. These production methods are more traditional and intricate than those of Tsuru grade.
More Original Kawahira Products